September TNO Print Off! by Joseph Mastroianni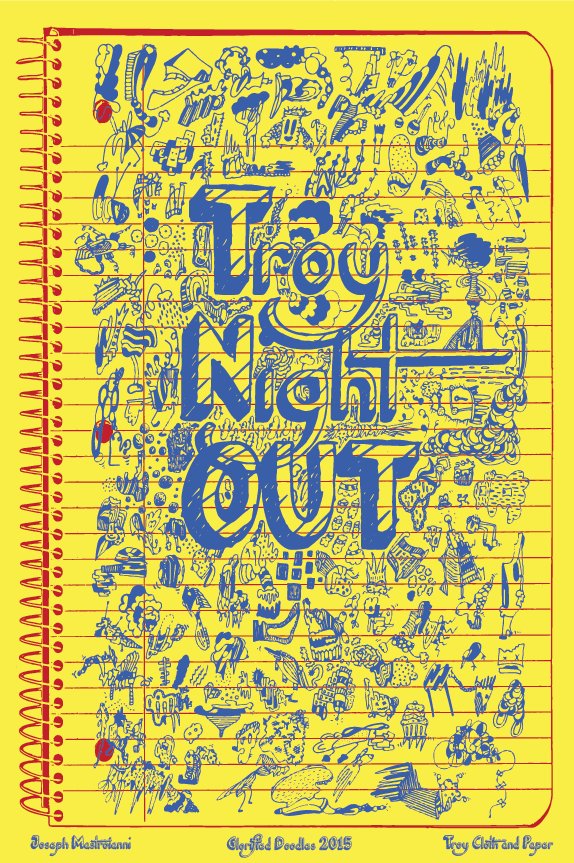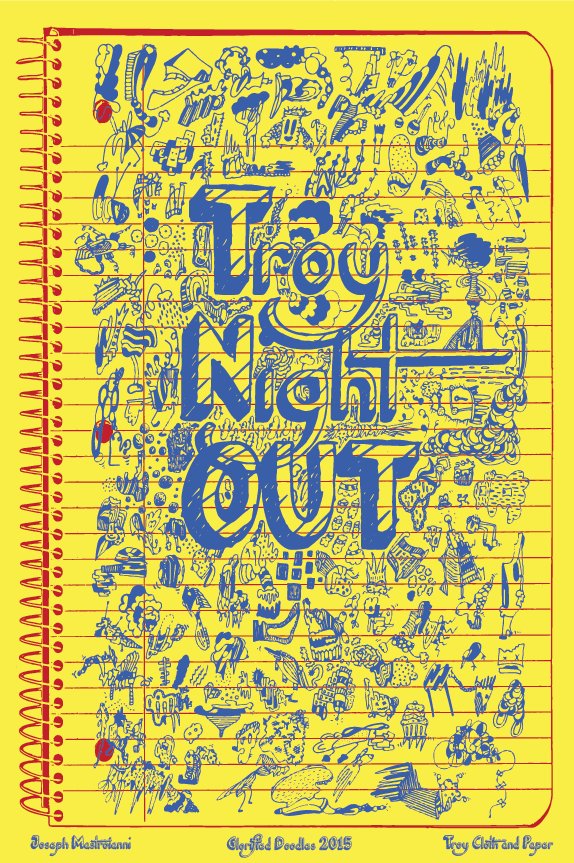 September TNO Print Off! by Joseph Mastroianni
It's that time again! Check out this sweet "Back to School" Troy Night Out themed design from Joesph Mastroianni. More of Joe's work can be found at www.glorifieddoodles.com - and he also just launched a new webstore... have a look!
Every Troy Night Out we live-print a poster which has been designed by a different local artist. The only time these will ever be printed is between 5-9pm on that particular Troy Night Out.
***NEW*** We will now be printing 50 of each print from here on out. This means that if you don't get to snag one on the evening of Troy Night Out, or online beforehand, you may still be able to get one after the fact if they haven't sold out. HERE'S THE CATCH: They will still be $15 during presale through 9pm Friday night, but the price goes up to $20 after Troy Night Out.
-----> Make sure to use code "PICKUP" at checkout if you are planning on picking up your preorder here in the store!
If you can make it to Troy Night Out, just stop by the shop and grab one! However, if you can't make it, feel free to preorder one here and either pick it up at a later date, or have it shipped to you. Shipping via Priority Mail is $6.
* Print out a copy of your order and bring it with you when you pick up your poster.
These art prints are 12″ x 18″ and printed with eco friendly inks on quality, archival card stock.